Alamance County was formed in 1949 from part of Orange County, NC. The U.S. census Bureau estimated that Alamance County had a population of more than 150,000 in 2012. Alamance County has been the site of Civil War battles, textile manufacturing, and agriculture. Alamance County is also home to several interesting entertainment opportunities such as the shops at Alamance Crossing and the Tanger Outlets. These both give people the opportunity to walk around outside and shop at stores with Top Brand names like Polo Ralph Lauren, Nike, and Talbots. Also, if someone were to want a quick meal that is cheap on the run, Cookout is a viable option that attracts many college students and had over 40 different flavors of milkshakes, resulting in infinite combinations. Alamance County is where the Burlington Royals play their baseball games, who are a minor league affiliate for the Kansas City Royals. If one wanted to go bowling or putt-putting, they could go to either Country Lanes Bowling or Buffaloe Lanes, and to Fun putt-putt to mini golf. Within Alamance County, there are several towns including Burlington, Mebane, Graham, and Gibsonville. Finding something to do is never a struggle as there are golf courses, museums, and even theaters to go for a source of quality, local entertainment. Within this page, there are links to places that we think would be of interest to the consumer when looking for things to do while visiting Alamance County. 
This is a place that is located in Burlington and has many different places to shop, eat, and even catch a movie. The Elon University BioBus makes Alamance Crossing available to all students of Elon University and is easily accessible to those traveling on the I-40.
Picture Approved
This strip is located across the street from the beautiful campus of Elon University, and contains a Barnes and Noble bookstore and campus store, along with a few places to dine for an affordable price.
Picture Approved
This is a fast-food restaurant that is a chain relative to the south, that serves anything from hamburgers and hot dogs, to 40 different flavors of milkshakes. It is a favorite of college students at Elon.
Picture Approved
This is the Rookie level associate baseball team for the Kansas City Royals. They play their games throughout the summer and supply a great source of entertainment at a family-friendly price.
Picture Approved
This is a town that is located just outside of Elon University's campus and is famous for the fall festival that it hosts each year.
Picture Approved
This is a town where community is valued and is the home of the famous Graham Soda Shop, that provides excellent service accompanied by even better food.
Permission Granted
It is a theater that has been around for more than sixteen years in Downtown Burlington. This is where many plays are performed and entertain a wide variety of people.
Permission Granted
This is a Museum located in Alamance County that provides a an experience in which people can see the beauties of the house along with the vegetation and agriculture throughout the property.
Permission Granted
The Tanger Outlets is the home of many popular name-brand stores like NIke, J-Crew, and Vineyard Vines. Located in Mebane, the outlets provide a place to walk around and shop without feeling like you are inside a mall. 
Permission Granted
Founded in 1859, the town of Burlington is the home to the Paramount Theater and has many place to walk around and enjoy a weather friendly afternoon. 
Golfing
The Alamance County area has many beautiful golf courses. The picture above is of the Southwick Golf Course (http://www.southwickgolf.com) in Graham, NC. Other golf courses in the area include...
picture approved
Quarry Hill Country Club    Graham, NC.
http://www.golfquarryhillsnc.com
Challenge Golf Course   Graham, NC.
Indian Valley Golf Course   Burlington, NC.
http://www.worldgolf.com/courses/usa/northcarolina/burlington/indian-valley-golf-course-public.html
Mill Creek Golf Course   Mebane, NC.
Country Hills Golf Course   Gibsonville, NC.
http://www.countryhillsgolfnc.com
Sourwood Forest Golf Course  Snow Camp, NC.
Movies
Carousel Luxury Cinemas  Burlington, NC
Opened in the 1960's and still in pristine condition, today, Carousel Luxury Cinemas is located in Alamance Crossing. Great place to catch a flick with the family or with friends. 
Carousel Luxury Cinemas' Facebook 'Like' page states: "Film as an art form, as well as entertainment, needs to have a place to be seen. The Carousel strives to fulfill this need. With its 15 screens and its Alt. 16 screening room, the Carousel enjoys a unique place in Burlington's heart. From independently produced films to the largest blockbuster, the Carousel has it." The theater is well-equiped with a plentiful snack bar, selling everything from the standard movie popcorn, to slushies and snow cones. Every Burlington resident, young and old, can visit Carousel Luxury Cinema's and find the perfect movie. They carry movies rated G, PG, and R, in a variety of genres such as horror, romantic comedy, and action, just to name a few.
Carousel also has a location in Greensboro. However, for Elon students and residents, the location in Burlington's Alamance Crossing is most ideal. It is in great condition, and also includes a Bistro on its upstairs level, where you can enjoy a delicious meal before or after your movie!
Carousel Cinemas' Address:
1090 Piper Lane
Burlington, NC 27215
Phone (336) 538-9900
http://www.carouselalamancecrossing.com
Graham Cinema Graham, NC
  Graham Cinema only charges $4 for any movie ticket. Cheap way to catch the latest movies.
http://grahamcinema.net 
picture approved
Bowling
Buffaloe Lanes-Mebane, NC
picture approved
Located in Mebane this is a great place to take family and friends for a night of bowling and food
http://www.buffaloelanes.com/mebane/
Country Club Lanes Burlington, NC
picture approved
Country Club Lanes has pool tables to go along with the bowling. 
Lazer X (Laser Tag) Burlington, NC
Lazer X has three main attractions. The first is family zone, where people can play space themed laser tag. The second is the "Mission Impossible" like laser maze. The third are the arcade games.
http://www.lazerxburlington.com
picture approved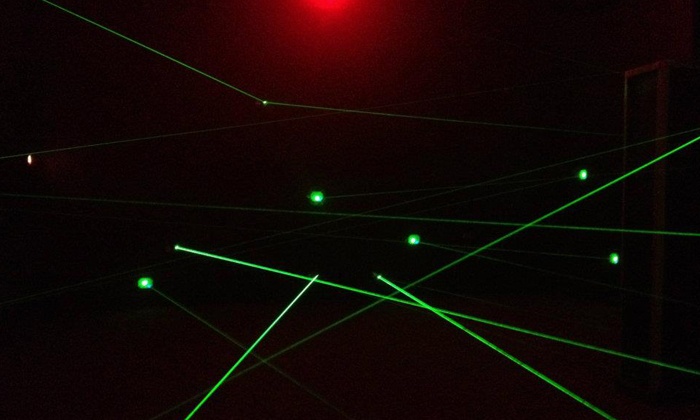 Fun Center Putt-Putt (Putt Putt Golfing)
Fun Center Putt-Putt provides two great ways to have fun. An arcade gaming area and the 18 hole putt-putt golf course.
picture approved
http://www.puttputt.com/index.html
Roll-A-Bout-Skating Center
Roll-A-Bout Skating Center provides a safe environment for families, church groups, school gatherings to skate.
picture approved
http://www.rollaboutskating.com
Sources:

http://www.lazerxburlington.com/
http://www.puttputt.com/index.html
http://www.rollaboutskating.com/
Contact info
wworsley3@elon.edu
chyman@elon.edu
bsnyder7@elon.edu