27 apartments, 3 retail spaces and a garage for 17 cars and 27 bikes are proposed to be built at 600 S Van Ness, at the corner of 17th and South Van Ness. Large Project Authorization application to the planning commission.
Current view: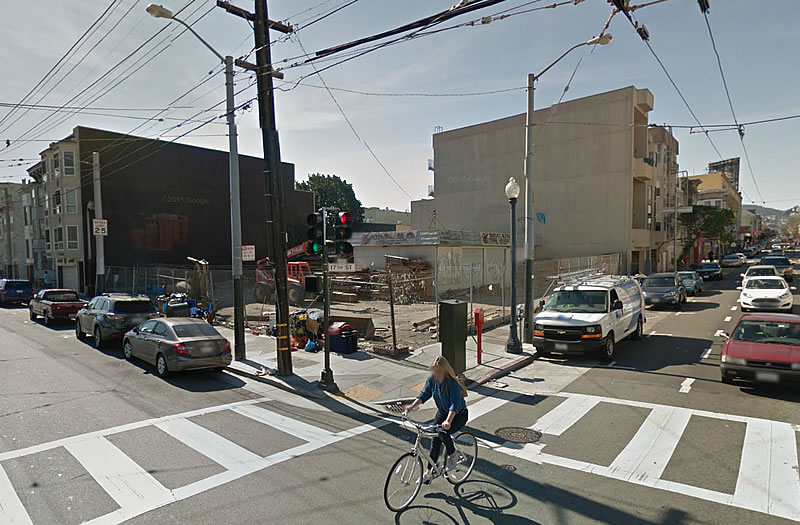 Proposed building: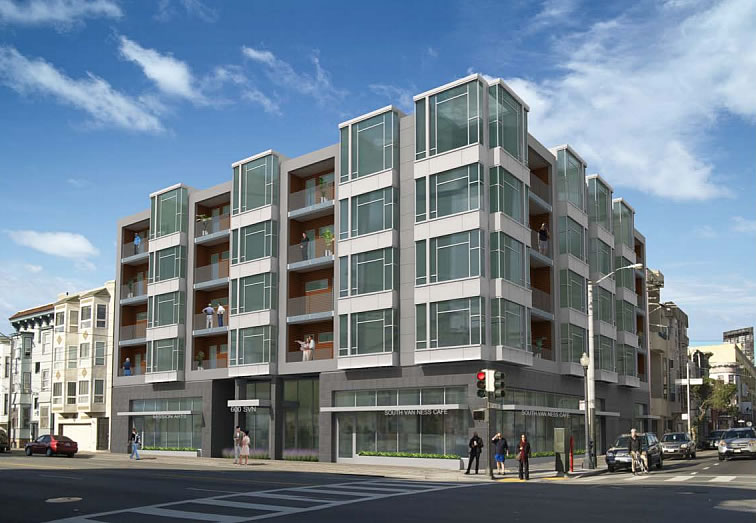 http://www.socketsite.com/archives/2015/05/mission-coalition-aims-to-ice-south-van-ness-development.html
The project was heard at the planning commission on Thursday, May 21st (Agenda item number 11)
The commission voted 7-0 to grant project approvals. Video of hearing starts at 1h 50 minutes (about).