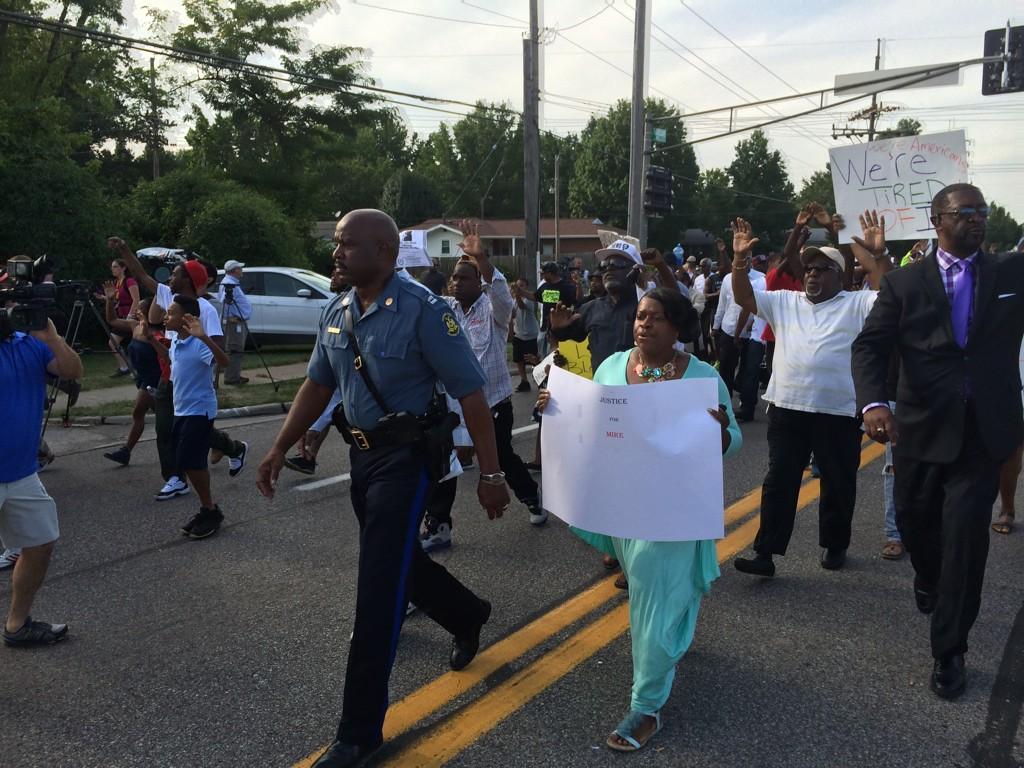 Ronald Johnson marches alongside protesters in Ferguson [2014-08-14] [@JamilSmith]
Captain Ronald S. "Ron" Johnson is Command Officer for the Missouri Highway Patrol Office of Community Engagement and Outreach. He is a graduate of Florissant Valley Community College in Ferguson (source?), and a member of the Kappa Alpha Psi fraternity (source).
On August 14th, 2014, Missouri Governor Jay Nixon gave command of law enforcement in Ferguson to Captain Johnson.
Web: http://www.mshp.dps.missouri.gov/MSHPWeb/PatrolDivisions/TroopHeadquarters/TroopC/index.html
On 8/14, Ron Johnson marched with protesters at the front of the evening's march. This is a huge difference from the militarized response that protesters experienced on all previous nights. Here's an article about it.
Here's a narrative of Johnson's limited effect to control the situation and the crowd's outrage towards the police behavior.
Wikipedia: Ronald S. Johnson